Welkom bij Brand Lashes, de online webshop met hoge kwaliteitsproducten en een divers assortiment met aanverwante artikelen in wimper-  en wenkbrauwextensions.
In onze webshop kunt u gemakkelijk en snel alle producten vinden/bestellen die u nodig heeft voor het aanbrengen van wimperextensions.
Naast de webshop, vindt u hier ook de cursussen, trainingen en workshops die Brand Lashes aanbiedt. Zo blijft u altijd op de hoogte van de laatste ontwikkelingen. Persoonlijke benadering met een gevoel voor service, dat vinden wij belangrijk.
Brand Lashes staat al meer dan 3 jaar voor service, betrouwbaarheid, kwaliteit, deskundigheid en persoonlijke dienstverlening.
Heeft u een vraag over de producten of onze webshop? Neem dan contact met ons op via het contactformulier.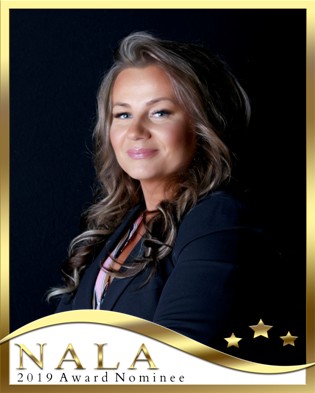 Founder and CEO at brand "Brand Lashes" in Nederland
Founder of "Brand Lashes" Training Academy in Nederland
Co-Founder of "Brand Lashes" Training Academy in Belgie
Owner of a succesfull worldwide online shop
Owner of a beauty salon based in Altforst NL
Founder of Multiple Award Wining trainers in Nederland and Belgie.
Winner Second place in the Lash World Cup 2018 »Best Lash Artist Team 2018«
Experienced in Lash Industry since 2012
Author of multistage training programs of lash extension for beginners and masters
Trained over 400 student and 60 Masters
Interviewed in "Lashstylist Magazine" (NL)
Nominated for NALA Award in nomination "Academy of the Year"
Nominated for NALA Award in nomination "Lash Studio of the Year".
Judge at the "LASH BULLS" 2018 Lash Cup Marbella, Spain
Judge at the "EYE OF COBIJADA" 2019 Lash Championship Andalusia, Spain
Judge at the "Europe Lash & Brow Competition" Spain
Judge at the "Walba Universe Lash&Brow Competition"
Judge at he "VIP Beauty League"Norway
Judge at the "Lash Master 2020" Mexico
Judge at the "Oscars 2020" Online Lash Competition
Judge at the "Power of colours"Online Lash Competition Poland 2020
Judge at the "Love4Lashes"1st Irish Lash Competition
Juge at the "Lashsecrets Competition 2020 II edition"
Judge at the " Ultimate Lash & Brow Congress and Contest" Finland 2020
Judge at the "Lash Diamond 2020" Macedonia
Organizer Best of the Best Lash & Brow Championship Nederland 2019
Training organizer with international speakers
Participant of different international conferences
Participant of many trainings with world best lash trainers.
Sponsors conferences and events industry
Copyright
Het copyright van zowel het beeldmateriaal als de teksten op deze website berust bij Brand Lashes. Gehele of gedeeltelijke overname, plaatsing op andere sites, verveelvoudiging op welke andere wijze dan ook en/of commercieel gebruik van deze informatie is niet toegestaan, tenzij hiervoor vooraf uitdrukkelijk schriftelijke toestemming is verleend door Brand Lashes. Het linken en verwijzen naar de pagina's op deze website is wel toegestaan.